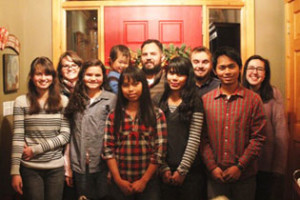 This was originally written in February 2015
"Just don't do things too quickly, take your time, you don't want to get overwhelmed." These are the words we have heard over and over from well-meaning friends and family. Maybe they understood a little more than we did, and maybe that's a good thing — ignorance is bliss!
Making a Radical Life Change
We were making a radical life change and we are not the type of people to ease our way into it, we jump, with both feet, straight into the deep end, and learn under fire. So here we are, on 40 acres in the mountains of Northern Idaho making a go of it.