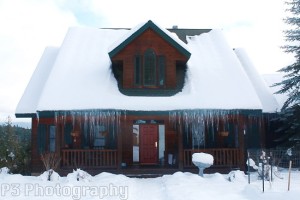 Before we started homesteading I would sit and imagine how idyllic and peaceful it would be. Sitting on my porch shucking peas, looking out at all the animals grazing on lush pasture, the garden teaming with vegetables, fruit trees drooping from the load of fruit ready to be picked, and the kids building forts and playing with the dogs. I imagined a pot of soup on the stove, fire burning, and homemade bread in the oven.
In my imaginings, it was all just magically there, perhaps we'd been homesteading for a while and things had grown over the years, I'm not sure. But in my dreams, I certainly wasn't giving a pedicure to a severed chicken foot readying it for the pot, or feeding a dead rabbit "kit" to our dog so as not to waste perfectly good dog food, but that's reality on our homestead.
Certainly I do get days of sitting on our deck and watching our animals graze, but I understand now the work, sweat, dedication, and money that has gone into these things. Reality is not prettier than what I imagined, but it's better.
Becoming a homesteader is more than a physical move or change, it's emotional, mental, and spiritual. It matures us as we embrace it, it increases our practical skills, and knowledge of the Creator abounds as we are daily surrounded by His handiwork. Moving from a suburban or urban life to homesteading requires a mental shift, a change in the way a person thinks. So as you begin to make the transition to a homestead, we want to share with you a few things we believe will help you make it easier on yourself and your family.
Continue reading on Mother Earth News and listen to our podcast where we discuss all of these things in a little more detail.