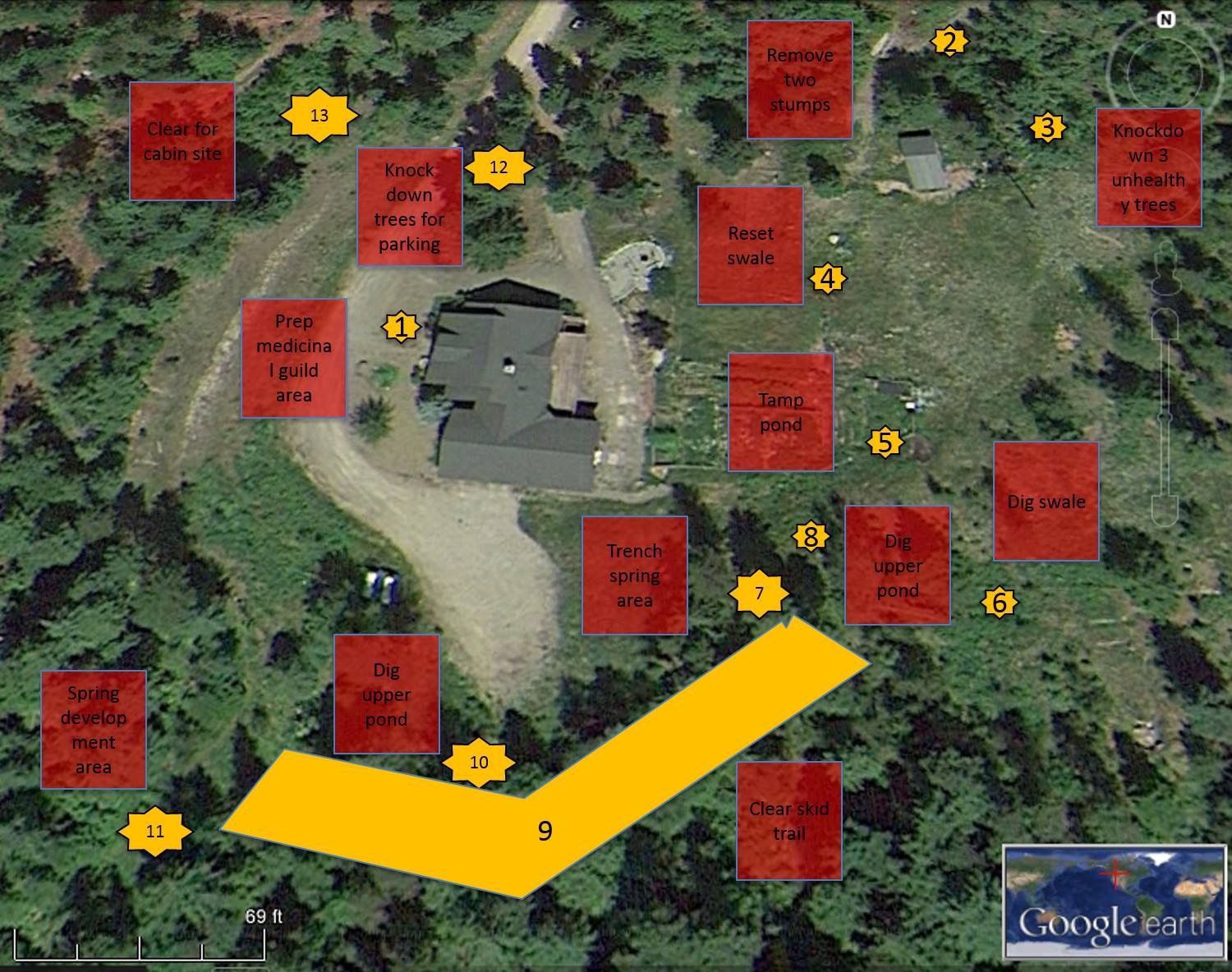 When you have a homestead, the work is never really done. We run our homestead using permaculture principles which requires earth works. Different times of year and different weather allow us to see how everything is functioning. This year we finally had the opportunity to evaluate the work we did last year, particularly regarding water.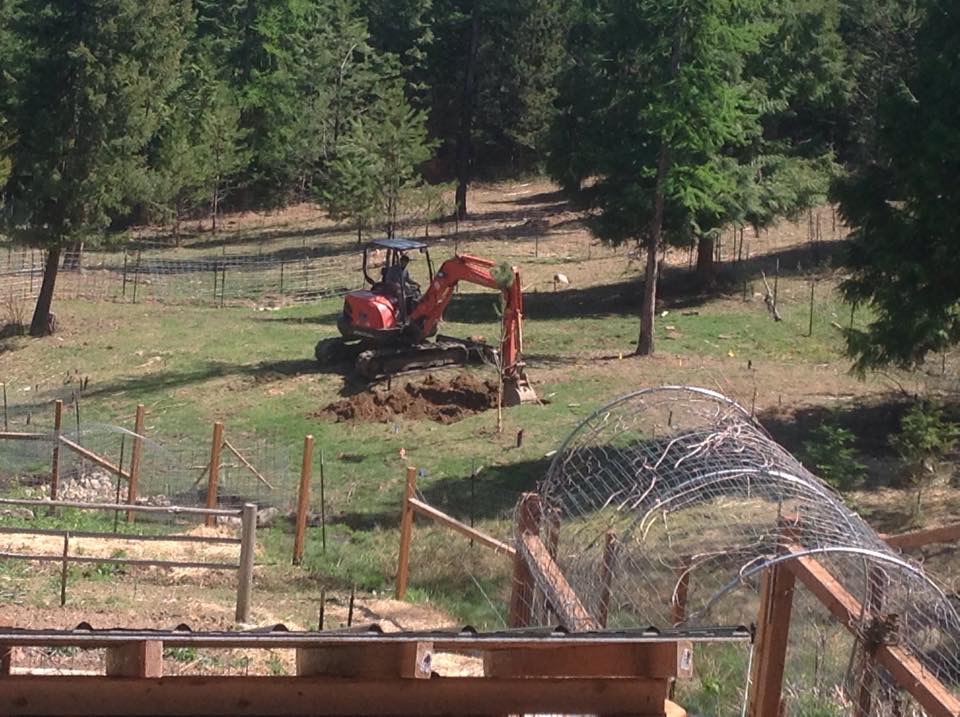 We've known for a while we wanted to add a couple of more ponds further up the property to keep as much water as long as we could, but we also noticed our big pond had a few leaks. It may be that we are unable to completely fix the problem until it dries up. However, in the meantime we can do some tamping and see if it helps.
Since we were renting an excavator we decided to make a plan of execution. We had some clearing to do on the south side of our property, and a medicinal guild to fence and plant. The top soil for that project has been delivered and, with the help of the excavator, we can build the fence. We bought the herbs and bushes (some local, some online) and I'm ready to see it finally done!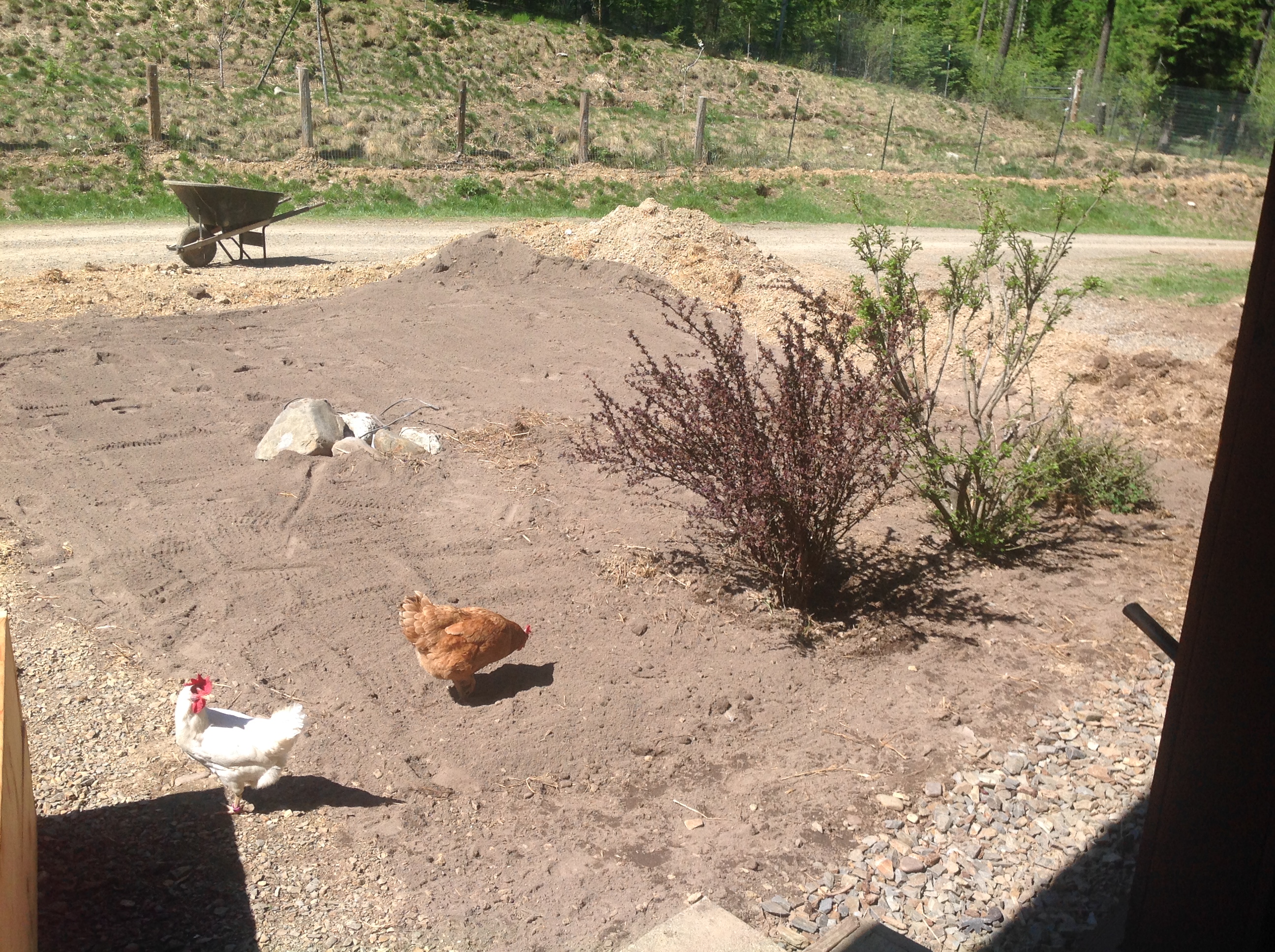 We're particularly excited about seeing if we are able to hit water in a spot that a "water witch" told us we'd find water 4′ down. We plan on digging a pond there hoping to hit gold! (Well, after, but it feels like gold sometimes). We'll update photos as we progress.