One of the things we decided to do this year was to improve our "grid down" back up plan especially in the area of cooking. I've always relied on our propane stove because I can just light it with a lighter if the electricity is out, but in a true grid-down situation we may not have unlimited access to propane. So we started looking for reasonable and usable alternatives and one of the tools we love is the Tactical Woodgas Battery Bank.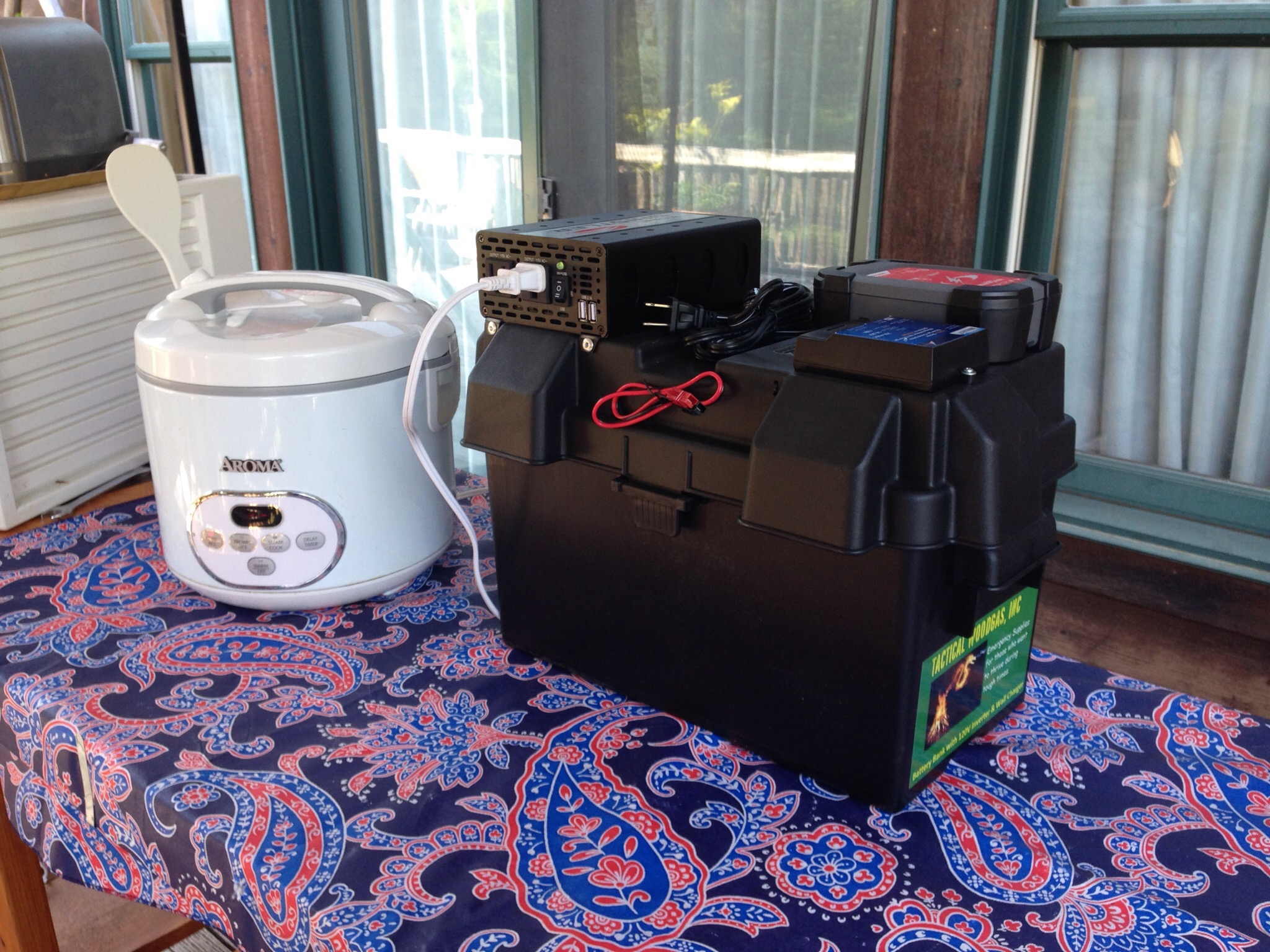 What we appreciate most about this battery bank (because there are others available out there) is the accessibility for everyday users. Others we looked at haven't been as easy to use as this one. Once we tried it out and saw it's versatility as well as its simple workability we were sold on it! It was certainly very handy when we lost power a few days ago and we were expecting guests for dinner, to have the ability to plug our rice maker into our battery bank and know it would be ready to eat when they arrived. It made the power outage barely noticeable. Because of our firm belief in both the product and the man behind the product, we are making it available to purchase on our website. If you are a member of the TPH Community you will enjoy a 10% discount on your purchase. If you'd like to see it at work stay tuned for upcoming videos on our YouTube channel or drop by our permafarm and check it out in person!
Yesterday I got an opportunity to use it in the field. We were doing some thinning in the forest and, instead of having to go back to the garage to sharpen my chainsaw chain, I was able to sharpen it on site by bringing my tool and our battery bank. It made the job quick and easy…watch the video now.
Buy yours today and Increase your Grid-Down Resiliency!