OUR RECOMMENDED PREPAREDNESS TOOL FOR 2020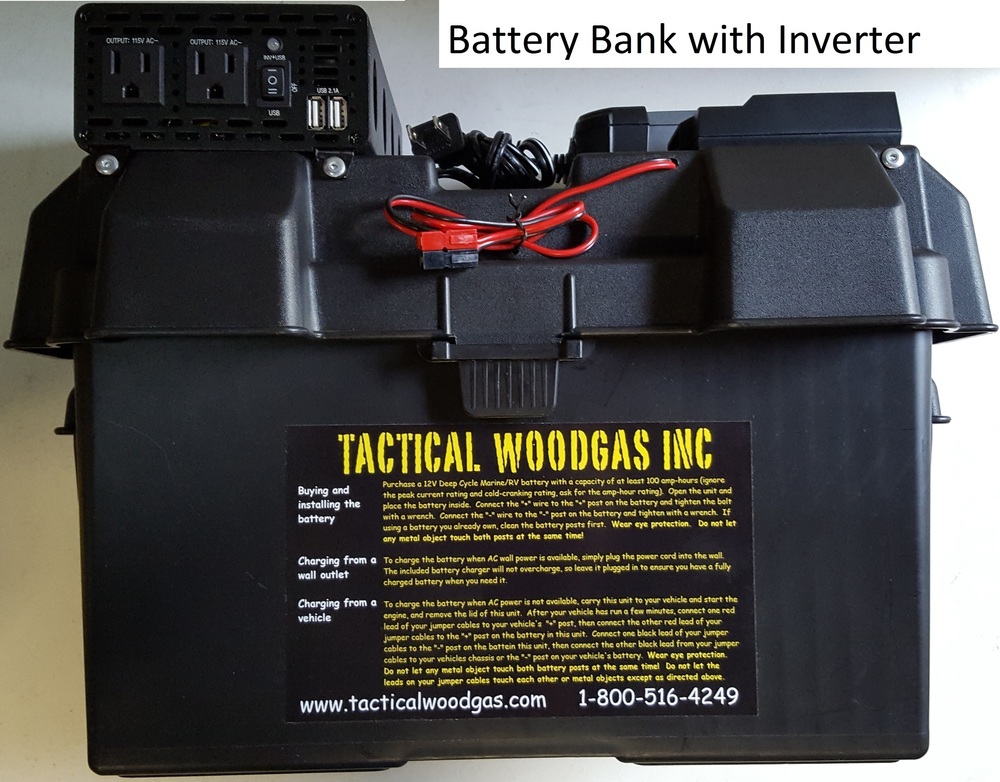 One of the things we decided to do this year  (2016) was to improve our "grid down" back up plan so we started looking for usable and practical tools. After much research we discovered the Tactical Woodgas Battery Bank.
What we appreciate most about this battery bank is the accessibility for everyday users. Others we looked at haven't been as easy to use. Once we tried it out and saw its versatility as well as its simple workability we were sold!
2020 update: We've had many power outages since purchasing ours, some of them lasting multiple days; and having the battery bank made it a mere inconvenience. We are able to recharge phones and computers, grind coffee, run lamps, and other basics. We've connected one of our battery banks to a small solar panel on our back deck to run a small water pump allowing us to water our plants using the water catchment tank that is below the deck.
Because of our firm belief in both the product and the man behind the product, we are making it available to purchase. 
Watch the series of videos below to see it in action!
From the manufacturers website:
Add emergency power to your home and be comfortable during the next power outage, or take the unit camping or to sporting events to quietly run a fan during the mid-day heat and power lighting in the evening. Ham radio operators often run for a entire field day on a single charge.

Provides two 115V AC outlets, two USB charging ports, and a 12V DC Anderson PowerPole output.

Recharge with the included battery charger by plugging it into a wall outlet, by connecting your solar panels to the charging input, plug the included cigarette lighter power plug into your car, or charge with your jumper cables from your running car.

Add your deep cycle RV/Marine battery (purchasing and installation instructions included) and you are ready for the next power outage or camping/sports/family event. Battery not included, but is simple to add.