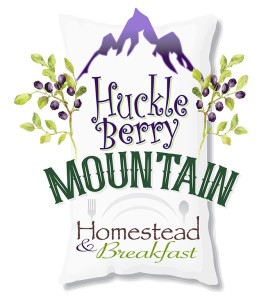 A Unique Homestead Experience with all the Comforts of a Bed & Breakfast

---
 Huckleberry Mountain Homestead & Breakfast
offers a truly unique, upscale agritourism experience. We provide exceptional value and relaxed comfort along with genuine hospitality of a working homestead location. We can't promise a crowing rooster in the morning or a working livestock guardian dog keeping coyotes, wolves or bears at bay won't wake you up, but we'll promise you'll have a fabulous time and come away refreshed!
---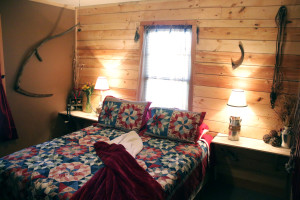 Permaculture & Homesteading Travel Location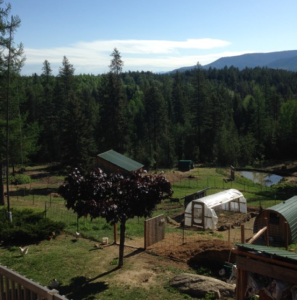 Our peaceful atmosphere is the perfect place to explore an integrated, permaculture style homestead where all the elements of the property work together symbiotically.  At least, that is the goal!
You will not find our property compartmentalized where animals are kept separate from the annual garden which is separate from the orchard and so on. In addition to a philosophy of mimicking nature, one of our foundational principles is that every element has multiple functions and multiple elements provide the same function.
Gardens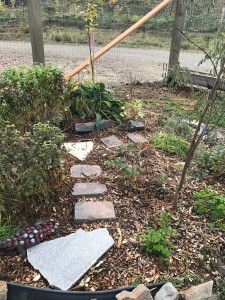 Walk through our medicinal, culinary, perennial and annual gardens and take in the aromas, and sights of the highly diverse plantings. In these gardens you will find a "farmacy," food for humans, fodder for animals, shade for structures, plants that make mulch, provide fertilizer, and accumulate nutrients deep in the soil. In those gardens you will also periodically find animals! Don't be surprised to see chickens, ducks or rabbits at various times throughout the year in order to help keep pests at bay, drop nutrient, provide weed suppression and reduce feed costs.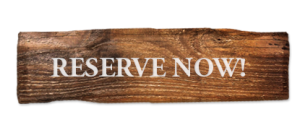 Food Forest Diversity
The food forest is another fun and interesting place to visit where more than 200 plant species are within. Here are some examples: over story – Chestnut and Apple, under story and shrub layer – seaberry and elderberry, herbaceous layer –  comfrey and rhubarb, root layer – of garlic and beets, ground covers – of native grasses and clover, vine layer – hardy kiwi and grape, fungal layer – King's Strophoria.
Explore our forest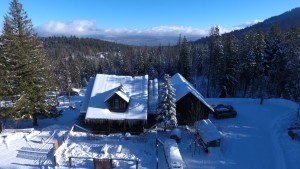 The rest of our property is managed forest land. We apply permaculture principles and wise stewardship over the forest land as well. We care about forest health, recreation, wildlife habitat and deriving income from logging in a sustainable manner. You can walk through the forest and explore most native North Idaho forest species: Lodgepole pine, Western White pine, Ponderosa pine, Douglas fir, Grand fir, Western Red cedar, Western Hemlock, Birch, Aspen and more! You will also find walnut and chestnut groves – not native but planted.
Homestead Bed and Breakfast Resort Cocolalla, Idaho
At our Homestead & Breakfast you will be warmly greeted by the proprietors, Sean & Monica, and welcomed as guests. We have a lovely suite available in the main home that sleeps 2 adults and 2 children (nursing babies and children aged 8 and up are welcome, a crib is available upon request). Additionally we have just finished an off-grid cabin set up for a family. Enjoy the beauty of nature while getting a taste of off-grid living!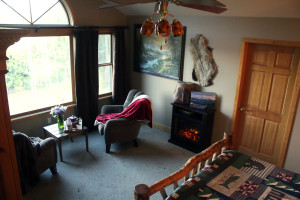 There is a large deck that overlooks the pastures, pond and gardens. A comfortable porch is available and enclosed in our herbal garden with extended views into our primary food forest.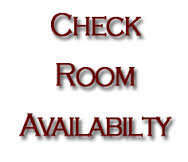 Breakfast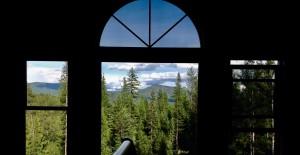 Fresh coffee, baked goods, yogurt, fruit, farm fresh eggs to order, and oatmeal are available each morning. Guests may opt to have breakfast on the deck, front porch or in our informal dining area off the kitchen in front of a large bay window with views to the east. Your choice!
*note: Wifi service is available but is limited and not high speed due to our remote location.
Our location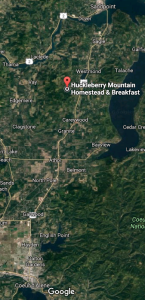 Our Bed & Breakfast is ideally situated a short trip off of HWY 95 between Sandpoint and Couer d'Alene. Local area attractions are plentiful depending on what guests like to do.
In 2011, Sandpoint was named by USA Today and Rand McNally the most beautiful small town in America. The city or Sandpoint has overwhelming views from the Long Bridge into town with Schweitzer Mountain (premier skiing and hiking) creating the backdrop and Lake Pend Oreille supplementing the setting. Lake Pend Oreille is the 5th deepest lake in the US. Pristine waters and 111 miles of shoreline make this area a premier tourist destination.
Attractions
The local area offers plenty of outdoor activities. Attractions include: Cedar Street Bridge Public Market, Panida Theater, Silverwood Theme Park, Boulder Beach Waterpark, Farragut State Park, Round Lake State Park and much more. Do you like to hike or bike? Literally thousands of acres of hiking and biking trails are available for use. See the proprietors for more details!
Our vision is to pursue a way of life that exhibits wise stewardship over the land. We genuinely care about our guests and want to share our way of life. We've set a standard of excellence through a commitment to self-sufficiency, sustainability, enhanced health, and growing nutrient dense food for our family and our guests. This is one of the reasons we offer a complementary homestead tour with every stay. We also offer various seasonal classes that guests can participate in if desired. Guests are also welcome to get up with us and participate in homestead chores to get a sense of real life on a working homestead.
Through all of these efforts, we hope to educate, and encourage the enjoyment of better foods that are local, seasonal and sustainably grown. We also encourage a self-sufficient lifestyle because of the peace of mind and freedom it brings. Come stay with us!