Property Analysis before you buy (or after)
Property and Land Analysis Services North Idaho
We can help you analyze potential properties based on your goals and objectives. It's very important to consider foundational elements of property like access (snowiest, wettest, driest times of the year), water (multiple sources), structures, security, etc… Property analysis is key in understanding the potential of the land within a sustainability model.
We are objective, so you can make an informed decision
Additionally, we conduct climate (macro, and micro) analysis, solar analysis, slope, aspect, soil, forest health and much more. We look at the potential of the property based on your needs and desires. We give you the analysis from a totally objective eye in order for you to make good decisions based on fact, not feelings.
Detailed Solar Analysis
It's not enough to simply look at a property and say, "we need southern exposure." That's a good start but we go into great detail. We let you know what that sun path is going to look like, practically, at the solstices and the equinoxes. That is to say we paint a picture of what you can expect to be able to do with the property. It doesn't matter if you want to put in a garden or you're interested in a cold climate greenhouse we can help. Additionally, we can help you determine optimal angles for glazing, placement around structures and much more.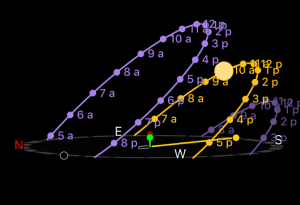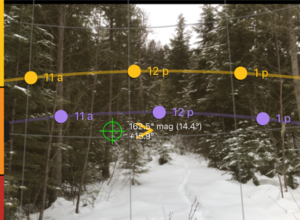 Macroclimate and Microclimate Analysis
We look at major factors to determine the overall climate of an area: elevation, latitude, distance from a large body of water, we give you generalized hardiness zones, heating degree days, heat zones, Koppen-Geiger climate classifications, and biomes. More importantly, we look at and consider your individual microclimate. The topography of your site is a huge factor in microclimate. For example, if a property has a northerly slope it tends to be moister, cooler and exposed to less sun. Other factors include: water, structures, soil and vegetation. We take a look at all of these factors and more to give you an assessment and quality property analysis based on your goals and objectives.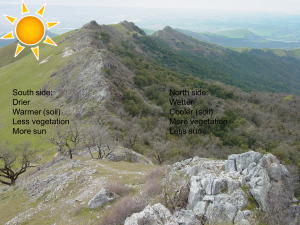 Soil Analysis
We take a detailed look at your soil to determine the overall texture and structure. We will give general recommendations based on your goals. We help to interpret the vast sea of information available when researching and conducting property analysis. We will answer simple questions for you like, can I put a basement in here? Or, are the native soils clayey, sandy, or silty?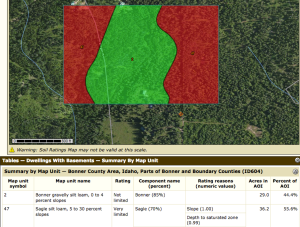 What are other clients saying?
The Mitzels are a fount of knowledge. We, too, have had a consult and greatly benefitted from the information they were able to impart. We highly recommend their services.
–The Phillips Family
Sean and Monica came out and consulted on my acreage. What I got was a far more thorough knowledge of my property and its capabilities along with a step-by-step guide to take me from where I was at to where we want to be. Everything from the pH of my soil to the type of trees and drainage paths….SO worth it!!
–Lindy Bryant
Contact Us Now