The Prepared Homestead – Permaculture & Preparedness Consulting North Idaho
Our Community
As a community member you will gain access to a plethora of information and discounts. Our focus is on education through video content, free PDFs, and our courses. Joining us also helps us continue educating people through free content available on our blog, YouTube channel, and podcast. We are also working very hard to make our future online courses very affordable to reach as many people as possible. We are excited to have this community and look forward to getting to know you! The following courses are available free to our Community Members:
Permaculture for Preparedness – Beyond Prepping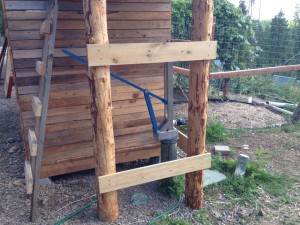 Permaculture is quickly finding its way into preparedness and survivalist circles and for good reason. We have found no better system for resiliency, self-sufficiency, preparedness, and abundance. Permaculture doesn't replace things like food, water and medical storage. Those things supplement the basis which should be a design methodology that is permaculture. Come learn some of the principles and the art of the possible.
Water Strategies – Developing a Comprehensive Plan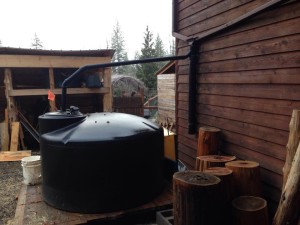 This will be an exciting course if you are concerned about water – and you should be! Learning different strategies to increase your water security will make you more resilient and self-sufficient. Walk with us through this course and get ready to look at water differently. If you don't have a property yet, don't worry! This is great information to have in order to know what to look for in a property regarding water and when you are ready you can put these methods into practice.
Principles for Personal Defense
We live In a turbulent world filled with wolves, sheep and sheepdogs. We must strive to be sheepdogs. We must possess a capacity to love our neighbor but also to have the ability to deliver violence toward wolves in order to stop evil.
Part of being a sheepdog is developing a principle based approach to personal defense. Personal defense implies defending yourself, your family and your community. Come learn about the Principles of Personal Defense. We cannot prepare for every conceivable scenario so we must develop a set of principles to guide our lives.
In addition to the courses already in the membership area, we are committed to adding at least one per year. In addition to courses we have many other learning opportunities available.

Discounts and Coupon Codes
We are constantly working to get our members more and more discounts on high quality products and services. In fact, if you come stay with us at Huckleberry Mountain Homestead & Breakfast you will receive a 20% discount on your stay!
We also offer 10-20% off on our products for members. Additionally, we will give you a 10% discount on any consulting work regarding property analysis & design.
Exclusive Videos
We put out a lot of great content for free via our podcast, blog, and videos. However, in order to thank our members, we provide many exclusive videos. For example, we have a goat processing video that covers the process from dispatch to hanging. We are committed to giving our members what they want and need. Members are encouraged to contact us with specific requests for membership content.
Herbal Academy
Herbal remedies are nothing new, until the advent of modern medicine and patenting. Learning to cultivate, harvest, and prepare your own remedies is important today but may become even more important in the future. No matter what, being armed with knowledge in this area is always helpful for you and your family. Members have access to plant profiles and miniature herb courses.
Downloadable PDFs & Ebooks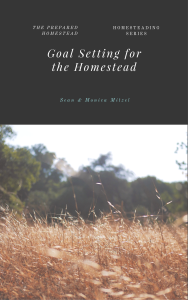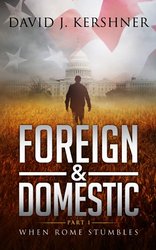 We gather many wonderful PDFs for you and put them in one place.
There are several ebooks available free for our members, including our own 74 page homesteading ebook that includes topics such as: Preparing to Homestead and Goal Setting for the Homestead