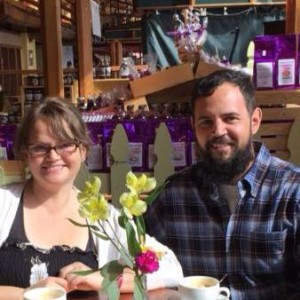 Sean
I live on a working 40 acre homestead in Northern Idaho. I'm privileged and honored to work a piece of land in a regenerative way using permaculture design science as my methodology. My wife and I are passionate about helping others toward self-sufficiency by aiding them in property design, homesteading skills, permaculture, preparedness, protection, and liberty.
In my 24 years in the Marine Corps I had the privilege of helping many young Marines in both their personal and professional lives. I am naturally drawn to helping motivated individuals who are willing to do the hard work necessary to get where they want to go – encouraging, teaching, and mentoring to help them achieve their goals and dreams.
In 2014, after 24 years in the Marines, I made the decision to leave the rat race in order to live a more self-sufficient, agrarian lifestyle. In preparation for retirement, I took Geoff Lawton's Permaculture Design Course where I studied topics such as: methods of design, pattern understanding, climatic factors, water, aquaculture, soils, and earthworks. I love taking the various elements of property: water, access, structures, energy, food production, and waste; and teaching other people how they all work together in a synergistic way in order to make their homesteads more productive and resilient.
I've been married to Monica for 25 years and we have seven children who have all been homeschooled. We are part of the Idaho Master Forest Stewards Program, are active with the Bonner County Gardener's Association and local politics.
I graduated from American Military University with Master's Degree in Management and am a graduate from Marine Corps Command and Staff College with a Master's Degree in Military Studies.
---
Monica, Certified Herbalist
Since 1991 I have identified myself as a Marine Wife; my life was filled with adventure, migration, and variety. We never stayed anywhere longer than three years and we only did that at three duty stations, the rest were fewer. I learned to expect change and adapt to new living conditions, climates, and people. I had to learn to be stronger than I ever thought I could through the many deployments we endured. But best of all, during my life as a Marine Wife a pioneer spirit sprung up in me. Who knew that being a Marine Wife would begin to prepare me for the journey we would be setting out on in late 2014 – homesteading?
During those 24 years I was able to mentor, teach, and encourage many women in personal development, home management/organization, from-scratch cooking, homeschooling, goal setting, natural health/herbs, and entrepreneurship (having built, run, and sold a small business of my own while moving and homeschooling three children).
 Refining the Vision
Homesteading was something Sean and I talked about, planned for, and studied for almost two decades. Our vision morphed and changed over the years, some visions were better than others. If I'm remembering right, back in about 1997 our homestead included a motocross track and roller coaster (maybe one day). Being a city girl who was raised in the Seattle area, homesteading always seemed quite idyllic and peaceful. As I dreamed about homesteading I would remember all the fun-filled summers at Grandma and Grandpa's farm: sunshine, birds, lots of goodies growing in the gardens, swimming in the river, and eating homemade strawberry rhubarb pie. Don't get me wrong, I never imagined it would be all strawberry-pie-eating and cloud-watching, I knew we were in for work, challenges, and changes; we would have to adapt to a new culture, but I'd done that many times before so I felt pretty prepared.
The Homestead Adventure Begins
However, like many other moments in my life, I wasn't fully prepared for what reality would bring: enormous changes, skills we lacked, learning "in the fire", and the many countless hours running a homestead demands. I also wasn't prepared for the satisfaction that comes with eating food from our land. I'm always amazed by the incredible taste every time I eat a rabbit we raised and butchered, a raspberry from our patch, or an egg from our layers. Nor was I prepared for the depth of gratitude for where the Lord had planted us. He brought us out from a wandering, nomadic lifestyle into our Promised Land. We finally have a piece of land to call our own where we can establish roots and leave a meaningful legacy for our seven children. The name of our permafarm was born out of this gratitude- Sovereign Sonrise Permafarm.
Our hope is to inspire others, to help each person realize their dream, make lasting changes in their life that lead to improved productivity, efficiency, and joy for themselves and their family all while creating our vision and dream along the way.
Permaculture, Preparedness & Homesteading Consulting North Idaho & Washington