---
---
The Prepared Homestead is a living, breathing, working homestead and permaculture demonstration site. We run our homestead using permaculture principles, methods and sustainable practices in order to be wise stewards over the land. We raise and process all our own meat. Our animals are treated very well and processed humanely. On any given month you might find  – meat birds, laying hens, rabbits, pigs, goats, and sheep. We have a food forests and perennial, annual and medicinal gardens.
We are always happy to give a tour to individual families or groups (May through September). If you would like a tour please contact us to set up a time!
Permaculture & Homesteading Travel Location Cocolalla, North Idaho
Our Vision and Dream for our Property
"The Prepared Homestead has a beautiful lodge-like home surrounded in God's beauty and bounty; the polycultural nature of the property is filled with multiple species of livestock working in conjunction with us to provide delicious and very healthy meat.
Livestock
You will find pigs in forested paddocks. Goats and sheep in a paddock-shift model or free ranging on a diverse silvopasture. Rabbits in tractors eating fresh grass and fertilizing along the way. Poultry-working partners preparing ground, keeping bug populations in check, foraging amongst the plenty, working food forests and dropping nutrient. Livestock guardian dogs are found protecting the animals and keeping the predators at bay.
Food Forests
The terraced food forest and linear food forests are stable and self-supporting with their own mulch makers, pollinator attractors, nitrogen fixers and dynamic accumulators that support dozens and dozens of diverse productive fruit and nut cultivars that provide an abundance of food for humans and animals. Annual and perennial gardens are planted each year providing delicious, nutrient dense vegetables and medicinal herbs in our farmacy.
The forested portion of the property is managed in an agroforestry model where you will find unhindered Walnut, Chestnut and fruit trees in and amongst the native species.
Beehives are healthy and provide so many useful functions in tandem with our homestead. Forage is planted so prolifically that the system has become almost a closed loop of forage, production and waste all working together synergistically.
Water Systems
The water flows have all been set up in systems that work passively with springs, rainwater catchment, swales and ponds all working together to provide the nourishing effects of water to the farm. Sitting on the back deck overseeing the majority of the homestead is stunning to the eyes and aromatically pleasing to the nose and sweet to the mouth.
Trails
Trail systems throughout the property offer an experience with nature, a variety of birds singing from three kinds of Pines, Cedar, Firs, Larch, Birch, Aspen and dozens of understory species. Moose, deer, mountain lion, wolves, snowshoe hare all occupy the outer zones of the property.
Entrepreneurship
A plethora of beneficial insects can be seen and heard in and amongst trees, bushes and flowers that give an unmistakable natural feel to the land. The Lodge and property are perfect for the homestead and breakfast (bed and breakfast). Many opportunities exist for farmstead enterprises and other ventures. The farm produces nearly all of the food required by the family.
Additionally, we immensely enjoy helping others toward self-sufficiency and homesteading. In the wintertime, we get to slow down with the rhythm of the seasons, relax and let wood heat penetrate and warm the soul."
Are we there yet? No, but we are making progress every day.
TPH Community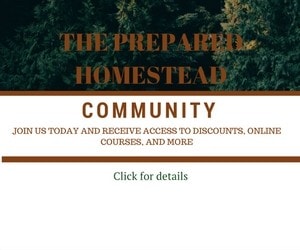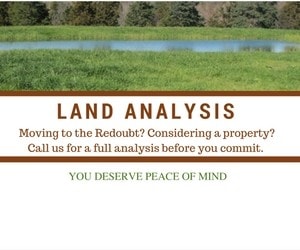 Property Analysis for Planning & Development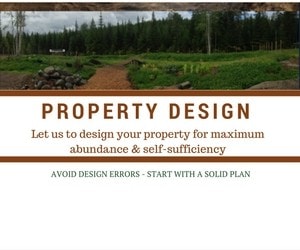 Property Design for Self-Sufficiency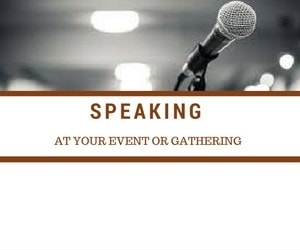 Speaking/Education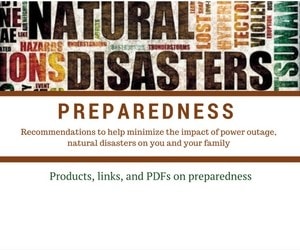 Preparedness
Our Videos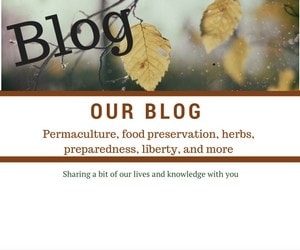 Our Blog