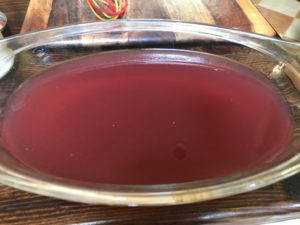 If you attended my last herbal class you got a chance to taste some herbal jello. Honestly I am not one of those people that is a purist in anything. I believe moderation in all things, even in diet. Which is why, though I don't normally serve boxed jello to my kids, I don't mind giving it to them once in a while to get my littlest one to take a particularly pungent, bitter, or sour herbal preparation. However, I decided to do a little experimenting in  my kitchen today and think I've come up with an easy way to make an herbal jello that is a little healthier – no dyes, no processed sugar, healthy collagen, & nothing but goodness.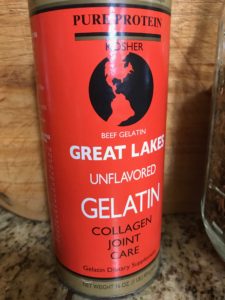 Of course I am SO BAD about documenting my steps so please forgive the lack of step-by-step photos. For today's test batch I decided to make my High Mineral Tea blend (I will cover this blend in a separate post), but feel free to use whatever herbal blend you want or have on hand. I will likely begin making jello that focuses on boosting the immune system as we get into fall and cold/flu season. Who knows? Maybe I'll have a bunch of different herbal jellos in my refrigerator for the family! – sleepy time infusion, stress free tea, immune boosting tea, vitamin/mineral tea. You're only limited by your imagination.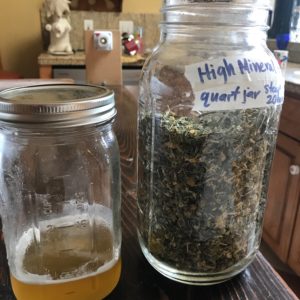 Ingredients:
1-1/2 cups strong herbal infusion: I use 2 Tbsp herb to 1-3/4 cup hot water and let steep for 30-60 min. Strain the herbs and COOL completely
1/2 cup fruit puree – raspberry, strawberry, blueberry, blackberry, etc. To make puree blend or mash berries and press through a fine sieve to remove seeds/skin
2 Tbsp gelatin. I use Great Lakes Unflavored Gelatin
2-3 Tbsp Raw Honey
Directions:
mix the gelatin with 1/2 cup of your cold infusion. This gelatin will NOT mix with hot water, it will turn it into a gluey mess. If you are using regular gelatin in packets you will mix it with hot water then add the cold water.
While that gels up, pour the rest of the infusion and your puree into a small pot
Heat to at least 160 degrees or, if you want to keep it simple, remove the pot right before it boils.
Stir your gelatin and honey into the hot liquid; stir well. The heat activates the hardening of the gelatin.
Pour everything into a pyrex or make individual servings by pouring it into small jars.
Store in refrigerator until set, about 3 hours.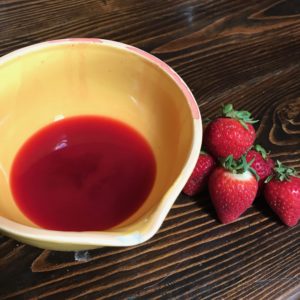 Other ideas:
For an afternoon pick-me-up: Green tea/Mint infusion with strawberry puree
Immunity adaptogen: Licorice/Astragalus decoction with Blueberry puree
Elderberry decoction (you wouldn't need a puree for this, just make 2 cups)
Lavender with Lemon. Since lemon is so strong I would probably only use 1 cup lemon juice and 1 cup lavender infusion
Tell me what kind of flavors you use when you make your homemade herbal jello!